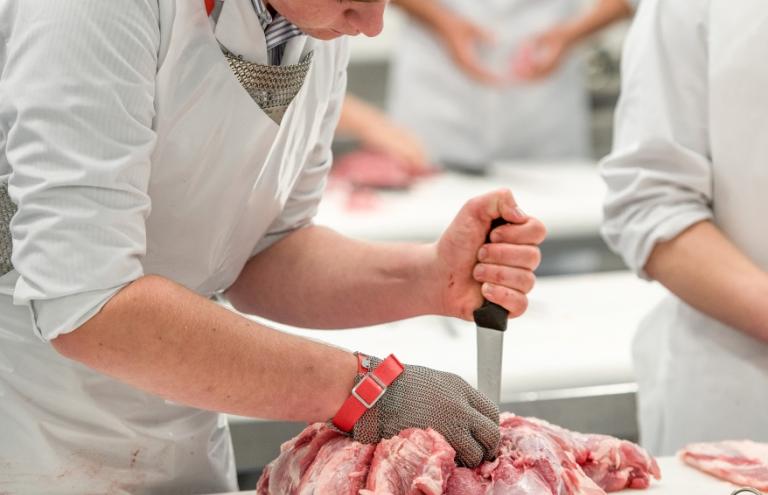 Welcome to the world of premium Belgian

meat products
Together with Belgian beer, Belgian chocolate and the legendary Belgian cyclists, these products fit perfectly in the list of specialties of which Belgians are proud, and rightly so. Not only do they comply with the most stringent quality standards, but they are also part of a wide range of meat products. Thanks to the many local butchers, who continue to cultivate their local flavours, the producers of high-quality Belgian meat products will always be able to offer you a product, which perfectly meets the requirements of your customers.
Should you still have a specific requirement for an unusual flavour or packaging, the Belgian producers will happily search for an answer for you. Finding solutions and innovating is part of being Belgian. Very often, our roots are in the independent expert enterprises, who also passed on their authenticity to us and passion for a product full of flavour. And that is something your customers can taste!
The ingredients used and method of preparation are some of the best kept trade secrets of butchers. In the nineteen sixties, this traditional professional skill of the (pork) butchers gave rise to the Belgian meat products industry.
As a result of this industrial development, the Belgian meat product manufacturers were able to market increasing amounts of meat products. With the aid of new, specialised methods and machines there are currently a great number of different meat products available.
The tradition of producing gourmet meat products is based on artisanal skill which has continued to develop even today. In the meantime, every year almost 200,000 tonnes of meat products are exported. After all, Belgian meat products meet the requirements for flavour and quality demanded by an international public. What's more, the companies keep abreast of the latest requirements with regard to quality, food safety and traceability, so that at present, Belgian meat product suppliers lead the way at global level.
In other words, gourmet Belgian meat products guarantee professional skill, quality, flavour and food safety worthy of any customer's trust.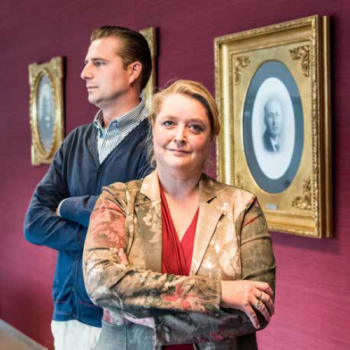 "Belgian meat products are one of the world's best"
Quality, craftsmanship and a rich history
Authentic recipes handed over from generation to generation
Beer and chocolate remain Belgium's most important export products. Quality, craftsmanship and a rich history are all responsible for these delicacies' success. The history of our charcuterie stretches back even further. Its range of products is very varied, authentic and of high quality.
Everywhere you go in Belgium, you're bound to find a wide variety of local meat products made with care and craftsmanship. Our butchers pass on their authentic recipes from generation to generation. Most of Belgium's meat products manufacturers have evolved from artisanal butcher families and will often still use those original recipes from their forefathers, with their authentic flavours. They grew up with the family craftsmanship and most of all, professional pride.
The very best raw materials
"Belgian meat products manufacturers are very hard workers but very shy, and sometimes too shy, about the quality of their products", according to Anneleen Vandewynckel and Louis-Phillippe Michielssen, Director and Chairman respectively of Fenavian. "We don't talk enough about how unique and how good we are. The quality of our products is the starting point which remains a permanent fixture in the whole production procedure. We process the very best fresh raw materials. The Belgian Landrace pig and our Belgian Blue are renowned for their high quality lean meat and full taste. But we are also developing new pig breads, such as the Menapii pig, a predecessor of the Gallic pigs the Romans liked so much and with which we are trying to revive a 2,000 year old tradition."
Safe, sustainable and flexible
Every step in the production process is monitored with a strict quality control procedure. Anneleen Vandewynckel: "Our food safety procedure is one of the strictest in Europe. Our meat products manufacturers also pay a lot of attention to sustainability, both socially and in terms of production. All our companies invest in wastewater treatment, heat recuperation of their coolers, solar panels, …" It is the only way to guarantee purchasers of Belgian meat products they receive not only high-quality products compliant with food safety regulations, but also that the carbon footprint has been kept to an absolute minimum.
Another strength of the Belgian producers is their flexibility. Louis-Philippe Michielssen: "Our meat products manufacturers process pork, beef, horse meat, lamb, poultry and game in a wide variety of products. Belgian meat products companies are the ultimate niche players. They are experts in developing specific products and flavours and can quickly and flexibly respond to the custormers' requirements, both here and abroad."
Scientifically founded innovations
Belgian meat products manufacturers have the necessary know-how and expertise to meet all of their customers' requirements. They also receive the support from many research centres. "We have an exceptional scientific team consisting of researchers from many universities both here and abroad", Anneleen Vandewynckel tells us. "We have several on-going projects with the university of Reading (UK) and the Stazione Sperimentale per l'Industria delle Conserve Alimentari (SSICA) in Parma, Italy, which is researching how to cure food products. That way, we can scientifically support every innovation and together with butchery schools we can develop new culinary opportunities for our products and we motivate our young butchers of the future.
Together with our companies, we are in close contact with all farmers' organisations both in Belgium and abroad, animal feed companies, slaughterhouses and the retail industry.
The chain interaction enables us to quickly and accurately respond to new innovation methods and applications."
Reliable
Louis-Philippe Michielssen concludes: "A Belgian partner is a very reliable partner. Our companies have a reputation stretching back several decades, even more than 100 years in some cases. They are reliable not only in terms of permanent high-quality products, but also in terms of finances and logistics. That reliability offers guarantees for any customer, be they large or small, whom they work together with."